Somalia: EU's Anti-Piracy Operation gets extension
Previous Page
News Intro
On July 30, the European Council decided to extend the mandate of EU NAVFOR Somalia's operation until December 31, 2020.
Last Update - August 20, 2018
News Item Content
Read the full report from the World Maritime News here.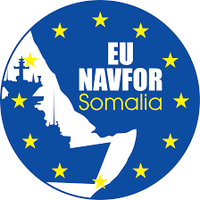 The objectives of the Operation Atlanta are deterrence, prevention and repression of acts of piracy and armed robbery off the Somali coast and the protection of the World Food Program (WFP) and other vulnerable shipping, fishing activities and EU missions and programs in the region.
"The naval presence of the EU NAVFOR Operation Atlanta and the cooperation with other international forces have strongly contributed to the dramatic decrease in piracy attacks in this region," Martin Dorsman, ECSA's Secretary General, said.
The number of attacks off the coast of Somalia in the Indian Ocean has decreased from 176 in 2011 to 9 in 2017, while no incident was reported during the second quarter of 2018.
Editor's Notes:
1. It is worth noting the mandate of EUNAVFOR which is to:
Protect vessels of the World Food Programme (WFP), the African Union Mission in Somalia and other vulnerable shipping.
Deter, prevent and repress piracy and armed robbery at sea.
Monitor fishing activities off the coast of Somalia.
Support other EU missions and international organisations working to strengthen maritime security and capacity in the region.
2. The Counter-piracy Combined Task Force (CTF151) have recently completed a survey based on the comments received from Noonsite readers to further understand the requirements of yachts which transit the piracy area in the Indian Ocean. The results will determine whether greater assistance or information can be offered.
Places
User Comments
You must register first or be logged-in to leave a comment.
No comments for this post.