Piracy: New Guidance from RYA and World Sailing
The Royal Yachting Association and World Sailing have published new guidance for cruisers regarding piracy and safety abroad, particularly for yacht skippers who may be considering a passage through the Gulf of Aden, Yemeni and Somali waters.
Published 11 months ago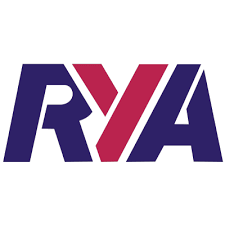 The 'Danger of Piracy – Guidelines for yachts,' hosted on the World Sailing website, are new guidelines written this year, intended for yacht skippers who may be considering a passage through the Gulf of Aden, Yemeni and Somali waters, including the NW Indian Ocean north of 5° S and west of 60° E.
Although piracy can often be perceived as a historic issue, in some parts of the world piracy and armed robbery remains a very real issue facing sailors today. Yachtsmen should endeavour to avoid navigating through waters in which pirates are known to operate wherever possible.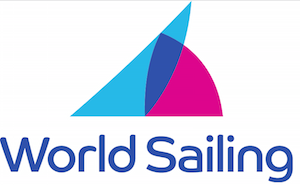 The new guidance provides advice to sailors who find it necessary to travel through high-risk areas, this includes, advice on preparations before entering a known piracy area, recognised regular attack patterns, and best practice on how to react if pirates do board the vessel.
Yacht skippers should take note that:
Although the number of successful pirate attacks on merchant shipping in the area greatly reduced, the danger of piracy and consequent loss of life and property in the GoA (Gulf of Aden), Yemeni and Somali waters (up to 750 milesoffshore) is high. Yachts are strongly recommended to avoid the area.
Greater use of firearms in recent months indicates an increase in aggression and risk to all mariners in the area.
A final decision on whether to enter the Gulf of Aden or any waters where pirates operate and how to conduct a vessel in those waters remains entirely the responsibility of the master of each vessel. All vessels entering the area do so at their own risk.
Yacht skippers should also be aware that there are other high risk piracy areas, notably the Malacca Straits, South China Sea and the Gulf of Guinea where the generic guidance provided here remains relevant.
See it, report it
If you do see / hear / or have any information relating to maritime crime and / or security, including terrorism, piracy, armed robbery, stowaway incidents and other illegal activities, then the IMB Piracy Reporting Centre provides a dedicated 24-hour hotline which boaters are encouraged to contact.
All information received is treated in strict confidence and is passed on to the relevant authorities for further action.
………………………………………………………………………………………………………………………………………….
Related Links:
World Sailing Piracy Update (October 2022)

IMO Guidelines for Security of Pleasure Craft (RYA)
Royal Yachting Association (RYA)
………………………………………………………………………………………………………………………………………….
Noonsite has not independently verified this information.