Niue: All Territorial Waters Designated as Maritime Conservation Area
Niue, a small Pacific island 2,400km north-east of New Zealand, has become a world leader in marine conservation after announcing that all 317,000 square kilometres of its territorial waters are to become a maritime conservation area.
Published 9 months ago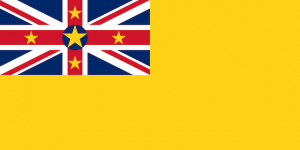 Niue, an atoll 2,400km north-east of New Zealand is one of the smaller Pacific island states and although it covers only 261 square kilometres, it possesses 317,000 square kilometres of territorial water.
In April 2022 Niue designated all of these 317,000 square kilometres as a maritime conservation area, placing it ahead of most other nations in protecting the ocean environment.
A unique private-public partnership called Niue Ocean Wide (NOW), led by local non-profit organisation Tofia Niue, will protect an area of ocean the size of Norway or Vietnam.
The Niue Nukutuluea Multiple-Use Marine Park sets aside 100% of Niue's Exclusive Economic Zone (EEZ and Territorial seas). Only sustainable local fishing will be permitted within the island's EEZ and NOW says the project "reflects Niue's ancestral tradition of taking only what is needed from the ocean to sustain life and ensure continued abundance for future generations".
Currently, only around 7% of the world's oceans have such protection. The designation of this area of ocean as a marine park follows a decision by the nearby Cook Islands to set up a marine protected area in their territorial waters in 2017, safeguarding 1.9 million square kilometres of the Pacific Ocean. In contrast, just 0.3% of Atlantic ocean off the US coast is protected.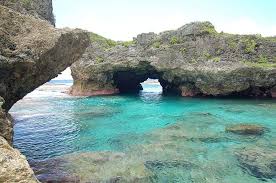 A Unique Environment
The new marine park will protect a unique environment which is the only habitat anywhere in the world for the katuali, a venomous sea snake that can grow up to a metre in length and lives in the island's many sea caves. Niue has the highest density of grey reef sharks in the world. Niue's protected waters are also part of the South Pacific breeding grounds for humpback whales, which migrate from the Antarctic to give birth. Niue is one of the few places on Earth where humans are permitted to swim with whales.
The World Economic Forum's New Nature Economy Report II: The Future of Nature and Business said that marine conservation areas, in which fishing is restricted and sustainably managed, could be conducive to a healthy and productive ocean.
As Niue has no navy, it is reliant on other countries to police its waters. Tonga, Samoa and the Cook Islands carry out annual surveillance operations and the Royal New Zealand Air Force flies over the protected zone twice a year to look for signs of illegal fishing.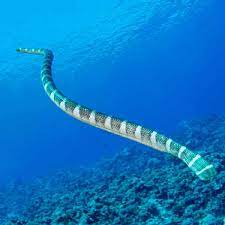 The future of Niue's marine species also will be protected by Global Fishing Watch, which uses satellite imagery and machine learning to identify and monitor vessels in the Niue marine park.
Anyone caught breaching Niue's marine park laws and fishing illegally can have their vessel and catch seized, and receive a fine of up to NZ$500,000 (£255,000). If the government believes the crime should face a harsher penalty, it can prosecute.
It may certainly prove to be a challenge for Niue's 1700 inhabitants to protect this vast reserve. At least they have set out definitive goals. It is hoped that technological advances will enable better future protection for Niue's and the world's sensitive and productive seas.
The Niue Yacht Club clearly states on their website that Niue remains closed to visiting yachts for 2022 and there are no moorings in place. This is the third season that the yacht club and port remain closed to visiting yachts.

………………………………………………………………………………………………………………………………………….
Related News:
Niue Announces Huge New Marine Park – World Economic Forum

Niue Committed to Maintaining National Maritime Reserve – RNZ

Niue Protects 100% of its Territorial Waters – Ocean Cruising Club

…………………………………………………………………………………………………………………………………………
Related Links:
…………………………………………………………………………………………………………………………………………