Nicaragua: Pirate Attack en-route from Roatan, Honduras to Providencia, Colombia – April 2019
This first-hand report from skipper Wayne Smith: We were attacked on Zeppelin on Thursday, April 11, 2019 at 1742 hours while sailing from Roatan, Honduras to Providencia, Colombia.
Published 4 years ago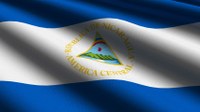 We were attacked on Zeppelin on Thursday, April 11, 2019 at 1742 hours while sailing from Roatan, Honduras to Providencia, Colombia.
The attack occurred at N14deg 49min 59.9, W82deg 46min56.7, off the coast of Nicaragua.
We had taken the Edinburgh channel route through the Nicaraguan Banks, this route is one we have used before and several other boats we know personally have also used and none had any problems. We also talked to another boat on our arrival in Providencia that had just gone through it a week earlier without incident.
We put out several Mayday calls with no response and activated our GEOS SOS inReach beacon, they responded via text and informed us that the Nicaraguan Navy would be responding. The attackers were local fisherman that surrounded us in 4 fishing pangas with 5 to 6 men in each one, about 20 to 25 men in total, ramming the sides and trying to get us to stop. They boarded Zeppelin, at which point we locked ourselves inside Zeppelin where they could not reach us due to our security grates on all of our hatches.
The attackers proceeded to vandalize Zeppelin, smashing pilothouse windows, hatches, hull ports and windows, slashing sails and lines and halyards, etc. They stole pretty much everything that was not bolted down on deck or threw it overboard, including multiple sets of diving equipment, 12 scuba tanks, 2 sails, an Achilles 11 foot RIB inflatable, Avon 6 man SOLAS rated offshore liferaft all of our navigation electronics including GPS chartplotter/sounder, wind instruments, autopilot control heads, portable & fixed VHF radio, numerous cushions and storage boxes ripped from the deck, and other misc. equipment. They rammed the stern of the boat, breaking the boarding ladder and cracking the hinges on the swim platform, there are numerous deep scratches and paint transfers on both sides of the aft half of the hull.
They did not appear to be organized pirates, they did not have any weapons other than knives, or any tools, they had to leave our outboard motor behind as they couldn't cut the chain locking it. It appears that they just saw an opportunity and decided to go after us. They went berserk, it was an angry mob scene on our deck with about 20 men screaming and jumping and smashing things. We have no doubt that our lives would have been in danger had they been able to get inside the boat.
Once they left the boat we immediately headed towards Providencia, Colombia at full speed to get away from the coast of Nicaragua as fast as possible, Providencia being the closest safe port and our original destination. The Nicaraguan Navy never showed up and we were not risking staying in that area to see if they did. We arrived in Providencia the next day in the late afternoon and spent all the next day filing reports with the Colombian Coast Guard and Port Captain, he told us that even though the attack took place in Nicaraguan waters Colombia has responsibility to handle it because Providencia is listed on our Zarpe as our destination port. He told us that he would be sending the details to all the various Coast Guards and Port Captains in the Western Caribbean.
Since arriving in Providencia we have been told by local authorities and fishermen that Colombian fishermen from Providencia are being attacked off the coast of Nicaragua in international waters by Nicaraguan fishermen. We have also been told that there was another incident where a boat was stopped by the Nicaraguan Navy out by the Gorda Banks and was attempted to be extorted.
The political situation in Nicaragua is a mess and it appears that the desperation of the people is spilling over onto the seas. It appears that the waters off the Nicaraguan Banks have become very dangerous and no route, either inside or outside is safe anymore.
See CSSN Report here.