Multihull Owners: Recall issued for Goiot escape hatches
If you are sailing a Lagoon, Fountaine Pajot, Catana-Bali, or Nautitech multihull contact your dealer or manufacturer immediately to find out if this escape hatch recall affects you.
Published 3 years ago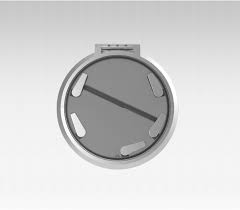 Goiot Systems has notified multihull builders Lagoon, Fountaine Pajot, Catana-Bali, and Nautitech of a recall campaign concerning the escape hatches delivered before September 2018 and the Goiot safety kits.
Goiot say there is a danger that the ports could detach from their frames, which could affect safety during navigation.
Boat builders have already notified their customers of the models that are involved in the recall, but anyone owning a used boat, should contact either the builder or a dealer to see if their cat is included.
Owners will be able to find out immediately if their vessel is fitted with the escape hatches in question and subject of the recall. They will also be able to read each manufacturer's recommendations on how to proceed.
Escape hatches are located on the inner hulls of many catamarans, often under the stairs that lead down to the pontoon cabins. They act as a safety measure should the boat ever capsize, trapping the crew below.
Related Links: