Greek Cruising Tax Update
Previous Page
News Intro
After much talk of this new tax due to come into force in January 2014, it still has not been signed off by the Greek Ministries of Shipping and Finance. Quite possibly, it never will…
Last Update - October 09, 2018
News Item Content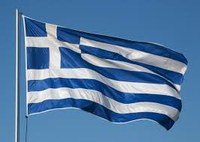 Update October, 2018
Following a season of positive reports from cruisers in Greece and no one remotely indicating that the dreaded "cruising tax" has been introduced, noonsite got in touch with the Cruising Association who have been working hard to improve conditions for international cruisers in Greece. Christopher Robb of the CA reported;
"As yet there is no news on the proposed tax.  There are no rumours other than the Ministry of Shipping don't want it, as they will have to collect it through the Port Police. It is known that they are not happy to do it. As soon as any news is heard we will pass it on, but for the moment, perhaps no news is good news."
Reported April, 2018
This new tax due to come into force in January 2014, whilst signed into law, is still waiting to be signed off by the Greek Ministries of Shipping and Finance. Good News just in from the Cruising Association is that it appears it won't be levied this year, saving many of you Greek cruisers over 1000 Euros (at least for 2018!).
Proposed Circulation Tax / Cruising Tax
This new tax, originally called TPP now called TEPAI, was due to come into force in January 2014, introduced to impose a new duty on all private and commercial craft using Greek waters. However, the system of paying the tax was never properly introduced (quite likely because the Port Police refused to do the significant work required in collecting it). It was written into Greek law in August 2016, however, was never signed off.
2018 sees a newly amended bill called the TEPAI which has also been signed into law (as was the TPP), but the ministries of shipping and finance have yet to sign it off – it was due to be signed in January 2018.
Thankfully it appears, yet again, that the tax won't be levied this year (possibly for the same reasons as previously), so cruisers heading to Greece, and those currently there, can breathe a sigh of relief – for now.
For more information about this new tax see the CA's explanation below:
GREEK CRUISING TAX UPDATE FROM THE CRUISING ASSOCIATION (UK)
Source: Shipping Ministry Verbal explanation.
The Law on the Cruising Tax (TEPAI) has been gazetted. The Ministries of Finance and Shipping now have to agree with the implementation plans, which were published during January 2018. This means that it looks like this tax will happen and affect us all.
As yet the law is not yet signed off – we have no idea why not.
The Rates published in the Law are: in Euros
Length Meters
Monthly Charge  €
6 months
12 months
less discount
discount
Annual charge
7 to 8 meters
16
96
192
10%
19
173
8 to 10
25
150
300
10%
30
270
10 to 12
33
198
396
10%
40
356
Over 12 meters
At €8/meter
12.01 meters
96
576
1,153
10%
115
1,038
13 meters
104
624
1,248
10%
125
1,123
14 meters
112
672
1,344
10%
134
1,210
15 meters
120
720
1,440
10%
144
1,296
KEY POINTS ON THE TAX – Subject to confirmation.
The DEKPA will become the recording document of your compliance with the new TAX. Make sure you have it and the tax receipt attached to the DEKPA when on the water.
The Tax will be paid monthly and run from the Payment Date.
Latest contact with the Ministry says Tax is strictly Monthly, i.e. launch on 27th May, and sail till June 30th Is TWO months Tax.  This is at odds with the Law, so we hope common sense with prevail eventually.
You will be able to pay for several continuous months tax at one time.
Annual payments to qualify for a 10% discount run January to December – so will not be used by many.
Out of Use will apply to boats out of the water AND we now understand, also to those in the water in a marina.  We do NOT know yet what proof will be needed. Latest understanding is "Out of Use" whether in or out of the water, will require your ship's papers to be lodged with the Port Police and withdrawn when starting to sail again.  Similar in effect to putting a boat in customs bond.
Payment: We understand payment will be made in the same way as that used for obtaining the new DEKPA in 2017 – a visit to the local bank – pay your dues (in cash) and take your receipt to the Port Police.
The CA is working hard to confirm these details and to improve the conditions. such as increasing the annual discount to 30% and apply tax from the date of payment. Updates will be issued on our website and to anyone interested in being kept up to date (see below).
WARNING – do not yet take these points as gospel.
To Join the CA go to our website https://www.theca.org.uk and check out Cruising Information available to members
Related content
Greek Tax (TPP); Relaxation of Port Police Procedures (as at 28 April 2014)
Cruising Greece for 4 years: Our thoughts on taxes and fees
Greek Cruising Tax considered lawful by European Commission
Places
User Comments
You must register first or be logged-in to leave a comment.
No comments for this post.