Dominican Republic: Catamaran Diverts after Dismasting during Delivery Voyage
A rigging failure and diesel fuel problems made for an adventurous delivery voyage for a catamaran which had to divert to the Dominican Republic after being dismasted north west of Tortuga Island, Haiti.
Published 10 months ago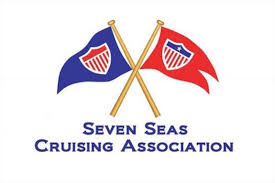 The vessel, which was on delivery from Grenada in late May, was dismasted in the Old Bahama Channel windward passage area of north Haiti where the delivery crew had to cut away the mast and rigging to protect the boat.
Commodore Joan Conover, President of the Seven Seas Cruising Association (SSCA) told Noonsite that the incident was reported by Denise Simpson, the SSCA host in the Dominican Republic who was notified by the vessel's offshore contact and helped with communications.
"Denise advised us that the boat was assisted by the Dominican Republic Coast Guard and eventually made it to the Ocean World Marina in Puerto Plata after originally heading for Luperón," according to Joan.
"After receiving information from another high mileage delivery captain who had sat phone communications with the disabled boat, Denise alerted the Armada in Manzanillo who were on standby to put to sea up to the Haiti border only if need be as they couldn't enter Haiti waters.
"Luckily the vessel motored past Manzanillo and was heading towards Luperón but because it was a slow passage due to wind and current during daylight hours, the skipper decided to head for Ocean World Marina in Puerto Plata which was better equipped to deal with repairs.
"Ocean World Marina were able to assist the stricken vessel as their on-site Armada vessel has towed many yachts into their marina over the years that have suffered engine failures."
Joan said the disabled catamaran then had fuel issues as it was manoeuvring into a slip at the marina which the skipper suspected was from bio-diesel, obtained in Cartagena.
"Finally, the deliver skipper has to write an incident report for the owner to send to the insurer and then, after repairs, the catamaran will carry on for the Azores with the UK as her final destination."
………………………………………………………………………………………………………………………………………….

Noonsite has not independently verified this information.