Vigo/Bouzas: Marina Davila Sport
Business Contact Info
Address:
(South of Vigo City)
Muelle de Reparaciones de Bouzas
Pontevedra
Ria de Vigo and Baiona
North West Spain
Spain
36208
Also in Bouzas, but in the inner commercial harbor. Reception pontoon. Berthing on long, spacious pontoons for boats 8-150m. All facilities: fuel berth, laundry, WiFi, chandlery, bar, and restaurant. Boatyard with 70-ton travel lift and comprehensive repair services, secure winter storage on hard standing.
Much better equipped than Liceo Maritimo but it does take 10 minutes on a bike to get out of the industrial estate and a further 5 minutes to get to the pleasant town of Bouzas. Vigo is another 30 minutes bike ride (or take a taxi or bus).
Part of the TransEurope Family.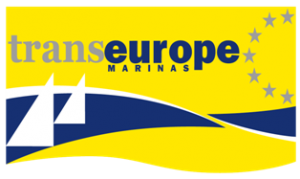 Related to the following Services, Goods and Amenities: Amenities, Bars, Boatyards, Docking, Fuel, Laundry, Marinas, Marine Services, Repairs and Equipment, Restaurants, Security, Shore Services, Travelift, WiFi