Marina Baltic Bay Laboe
Previous Page
Business Address
Börn 17, Laboe, Kiel Canal, Germany24235,
Business Profile
Profile
Email:
Website:
http://www.schiffswerftlaboe.de/marina.html
Business Info
Beware of ferry traffic from the inner side of the mole. Visitor's berths. Immigration and Customs are based here. All facilities, fuel, laundry, chandlery, WiFi, restaurant some provisions, bike & car rental.
Boatyard with a 60 ton crane, all repairs including sails.
This attractive little town is also the site of the imposing Naval Memorial as well as a U boat museum.
Marina opening hours: 07:30-12:00, 15:00-18.30 (in season)
Position: 54° 24′N, 10° 13′E

Part of the TransEurope Family.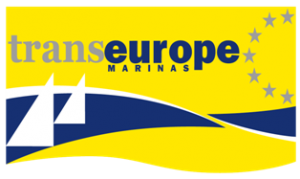 Hours of Operation
Hours Title:
Opening hours (in season)
Hours Title:
Opening hours (in season)
Places
Services, Goods and Amenities
Activities and Attractions, Amenities, Bike Rentals, Boatyards, Car Rental, Clearance, Crane, Customs Agents, Docking, Engine Repair, Fuel, Historical Sites, Landmarks, Laundry, Marinas, Marine Services, Mechanical Repair, Museum, Provisions, Repairs and Equipment, Restaurants, Rigs and Sails, Transportation, WiFi
Update History
07/15/2019 Update the TransEurope Marina – Michael/DataTeam.
User Comments
You must register first or be logged-in to leave a comment.
No comments for this post.