Kos Marina
Previous Page
Business Address
Georgiou Papandreou Street, P.O. Box 30, Kos, Dodecanese, Greece85300,
Business Profile
Profile
Email:
Facebook:
https://www.facebook.com/Kos-Marina-Μαρίνα-Κώ-1685242518423345/
Business Info
Met by Pilot boat. Full-service marina, fuel berth, laundry, pump-out facilities, refuse, internet & WiFi, minimarket, bar, cafe, and chandlery. 250 berths for vessels 7-50 meters, 24-hour security. The boatyard has a 100-tonne travel hoist and slipway and hard standing. The repair facilities include mechanical, electrical and a sailmaker.
Advisable to book ahead in the season, especially Thursdays-Sundays. Waiting list for long-term contracts.
Position: 36°53',36 N, 27°18',6 E.

Part of the TransEurope Family.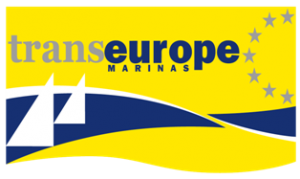 Places
Services, Goods and Amenities
Amenities, Anti-fouling, Bars, Bilge Collection and Disposal, Boatyards, Car Rental, Coffee Shop, Communications, Docking, Engine Repair, Fuel, Grocery/Supermarket, Hull and GRP Repair, Internet Cafe, Laundry, Marinas, Marine Services, Marine Supplies - Chandlery, Mechanical Repair, Osmosis Treatment, Postal Service, Provisions, Repairs and Equipment, Restaurants, Rigs and Sails, Security, Shore Services, Storage, Transportation, Travelift, Waste Disposal, WiFi
Update History
07/16/2019 Update the TransEurope Marina – Michael/DataTeam.
User Comments
You must register first or be logged-in to leave a comment.
No comments for this post.