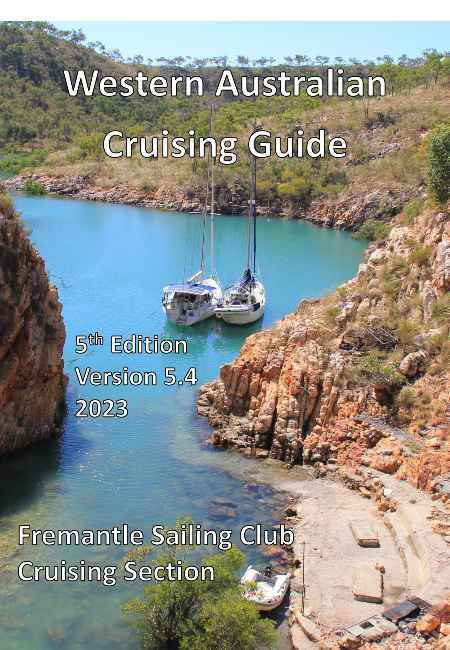 Now in its 5th edition (version 5.4), the new revision includes dozens of new diagrams and several hundred new items of information.
The first part of the guide covers weather, tides, communications, passage planning, marine animals, emergency services and government departments.
The second part contains pilotage information on many anchorages, showing suitable spots to anchor, dangers, the amount of protection, places of interest, tidal information, history of the area and local contact details.
The guide covers the coast from Darwin to Eucla, including the Christmas and Cocos Islands. A useful guide especially for cruising the Kimberley, with over 600 pages, 220 chartlets and color photos.
To download a free copy go to: https://fsc.com.au/cruising-section/wa-cruising-guide/
By: Kim Klaka