Contents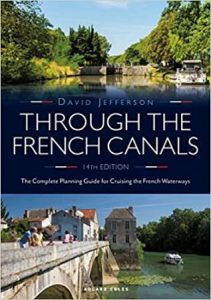 Buy Now
The revised new edition is the essential comprehensive planning guide for anyone wanting to cruise through the French waterways or take their boat from the English Channel through to the Mediterranean via the inland route. It includes: over 50 routes fully described and illustrated, with positions of locks, towns and villages through routes from the English Channel and Atlantic to the Mediterranean, plus distances, and assessment of suitable boats for the canals. It also provides dimensions of locks and operating times, details of bridge heights, canal depths, fuelling points, waterway signals, a guide to the cost of living, shopping and stores, sources of weather information, haltes for overnight stops, and ports de plaisance.
As well as new photography, the new edition is updated throughout with new information on local facilities, new haltes and ports de plaisance, new VNF License fees, revisions to cruise hire companies, updated references to holding tanks, the availability of diesel and costs of cruising and much more.
By: David Jefferson
Publisher : Adlard Coles; 14th edition (June 15, 2021)
ISBN-13 : 978-1472981769
Also see this useful Noonsite report – France, Netherlands, Germany: Useful Information on The Inland Waterways of Europe
EXCLUSIVE BOOK DISCOUNTS FOR NOONSITE USERS
Imray & Adlard Coles Pilot Books can be purchased with an exclusive Noonsite discount of up to 15% by visiting our Imray store if shopping from the UK or Europe.
For North America and the rest of the world visit Bluewater Books & Charts. When ordering through Bluewater be sure to enter the coupon code NOON during checkout to save 10%.