The Paddleboard Bible: The complete guide to stand-up paddleboarding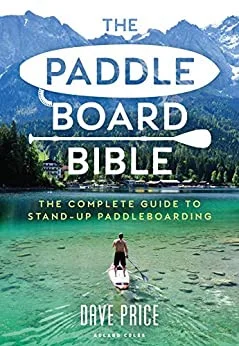 Having a paddleboard (or two) on board is not only great fun for those windless days at anchor, but also excellent exercise, an alternative way to get ashore when you are going alone and a quick and simple taxi to take the dog ashore for a comfort break. Find out all the basics in this packed book by Dave Price.
From fundamental equipment (a guide to boards, including bargain-priced inflatables, as well as paddles, clothing and simple safety gear) to essential techniques (getting on, getting moving and, just as importantly, landing and getting off). Along with challenges and games to play with your new paddleboarding buddies, the book explores places to go and things to see, from rivers and canals to coastlines and travel further afield. The book also explains all the important stuff you might need to understand about weather, tides, waves and currents.
However, The Paddleboard Bible then goes much further. It will take you on paddleboard adventures, from night paddles (showing you the world from the water in a way you've probably never seen it before) to wildlife-spotting safaris and unique photography opportunities; it even reveals the benefits of fishing from a paddleboard. And it's not all gentle stuff – for adrenaline junkies there is SUP surfing, riding white water rapids and for the more competitive types, SUP racing.
By: Dave Price
Publisher : Adlard Coles; 1st edition (March 18, 2021)