The Hunter & The Gatherer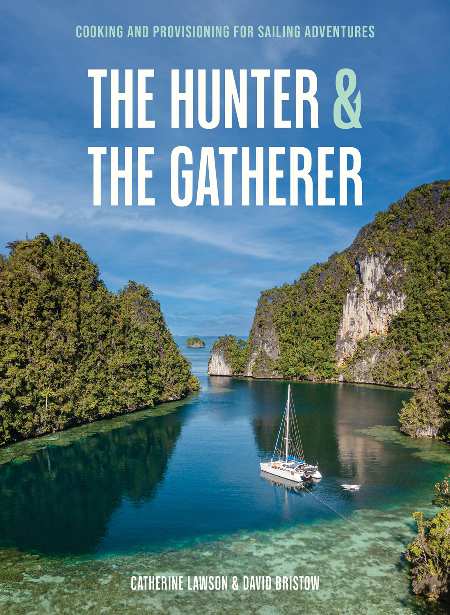 The Hunter & The Gatherer: Cooking and Provisioning For Sailing Adventures
Written by liveaboard cruisers with two decades of experience living on their 40ft catamaran "Wild One", this cookbook is filled with 160 sustainable, healthy recipes and 60 pages of provisioning advice for ocean-loving foodies.
This deliciously-produced book is not only a joy to look at and hold, but is packed with mouth-watering recipes that you can create in your galley using ingredients you can find (almost) anywhere, the majority just over the side.
After two decades afloat cruising in far-flung places, the authors have cooked up countless meals in tiny galleys, with limited availability of supplies and perfected the art of providing tasty, easy meals on long passages. They are experts in foraging for their food by fishing, hunting and gathering.
This book tackles it all in style, with superb photographs and an abundance of really useful information that will have you dying to start foraging yourself and get the pan on the stove for some recipe testing.
A book that can be enjoyed by all cruisers, both newbies and seasoned, and an inspiration to cook a meal straight from the source in the freshest form possible. Choose to eat sustainable food and learn how to grow, catch, forage, harvest and cook with it.
The Hunter & The Gatherer will officially go on sale May 1, 2023 and can be ordered from https://exploringedenbooks.co/
By: Catherine Lawson and David Bristow
ISBN 978-0-6455226-3-1