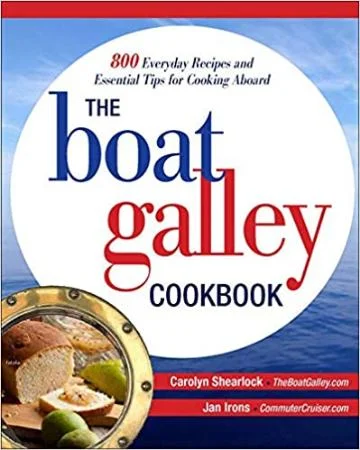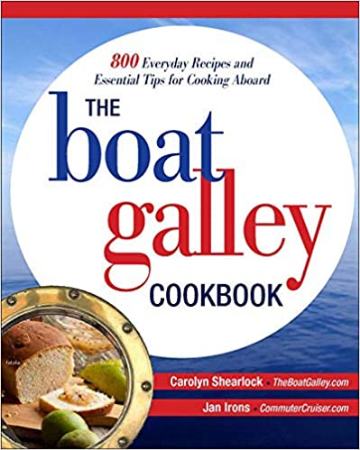 800+ recipes made from readily-obtainable ingredients with hand utensils, including numerous choices to suit every taste: not just one cake but 20, 16 ways to prepare fish, 10 regional barbeque sauces, and so on.
Detailed instructions on making yogurt and bread, grilling virtually every food imaginable, preparing and cooking freshly-caught fish and seafood, cutting up and boning meat, cooking in a Thermos and baking on the stove top, as well as lots of tips on how to do things more easily in a tiny, moving kitchen.
All this in an easy-to-navigate format including side tabs on the Contents to help you find your way and extensive cross reference lists at the end of each chapter. Quick Reference Lists provide idea starters: suggestions of included recipes for such categories as Mexican, Asian, and Potluck.
The Boat Galley Cookbook is designed to help you every step of the way.
For more details, see here.
By: Carolyn Shearlock and Jan Irons
Publisher: International Marine/Ragged Mountain Press; 1st edition (October 5, 2012)
ISBN-13: 978-0071782364