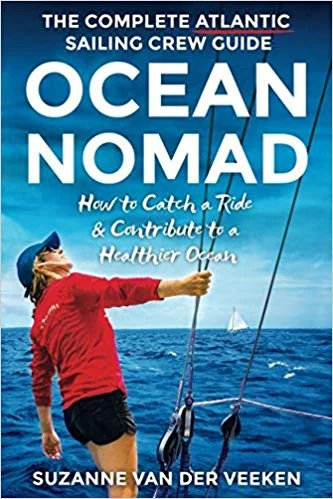 The Complete Atlantic Sailing Crew Guide: How to Catch a Ride & Contribute to a healthier ocean. Noonsite users, use the coupon code NOONSITE to get a 20% discount on this ultimate guide to hitch-sailing! A 400-page interactive adventure travel guide containing actionable information for anyone involved (or interested) in hitch-sailing. More than a simple adventure story, or even a personal memoir of what the author did right and wrong when sailing as crew across the Atlantic 3 times, the book is a comprehensive look at all aspects of crewing, with interviews of 32 captains and 58 sailors who sailed the Atlantic Ocean for a wide perspective.
By Suzanne van der Veeken – 2017
For further details, see here.