Norway: Norwegian Cruising Guide- Vol. 4 (Bodø to the Russian Border)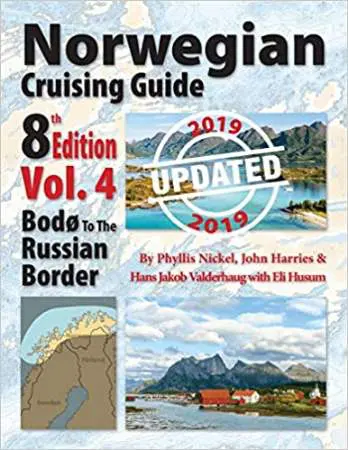 The updated Volume 4 of this book has 254 pages that covers the west and north coasts of Norway, from Bodø to the Russian border, including Lofoten.
2019 Update: 10 new harbours, 100 updated harbours, 200 new photographs, 85 large scale harbour charts (new feature), 64 new pages.
By: Phyllis L Nickel, John H Harries, Hans Jakob Valderhaug
Publisher ‏ : ‎ Attainable Adventure Cruising Ltd; Updated 2019 ed. edition (February 9, 2019)
ISBN-13 ‏ : ‎ 978-1999004309