Norway: Norwegian Cruising Guide- Vol. 2 (Swedish Border to Bergen)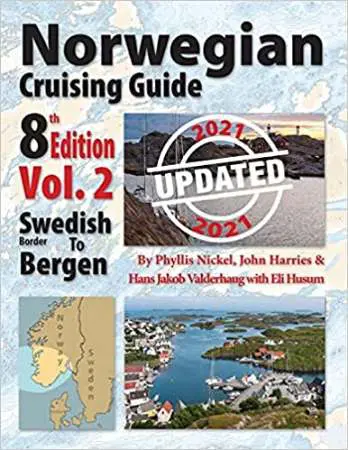 A guide for mariners from the Swedish border to and including Bergen. The volume 2 of this book is newly updated with 264 pages.
2021 Update: 36 new Harbours, 123 Updated harbours, 273 new photographs, 82 large scale harbour charts (new feature), and 74 new pages.
By: Phyllis L Nickel, Harries H John, Valderhaug Hans Jakob
Publisher: ‎ Attainable Adventure Cruising Ltd; 8th Complete Updated ed. edition (May 31, 2021)
ISBN-13: ‎ 978-1999004316