Contents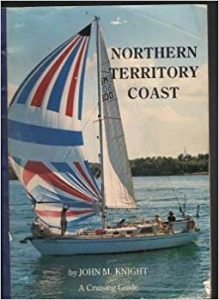 Buy Now
Northern Territory Coast Cruising Guide is an essential guide for small and large craft when fishing, cruising or motoring throughout the Gulf of Carpentaria and Beagle and Joseph Bonaparte Gulfs. It will take you from the border of Queensland, west of Cape York Peninsula, to the Kimberley. The Darwin Harbour buoyage system is detailed. Full instructions for shooting through the Gugari Rip (Hole-in-the-Wall) and a color photo on the back cover – will aid you through this exciting stretch of horizontal waterfall.
By John Knight
Publisher: Diane Andrews Publishing, Cair
ISBN 9780980481938
EXCLUSIVE BOOK DISCOUNTS FOR NOONSITE USERS
Imray & Adlard Coles Pilot Books can be purchased with an exclusive Noonsite discount of up to 15% by visiting our Imray store if shopping from the UK or Europe.
For North America and the rest of the world visit Bluewater Books & Charts. When ordering through Bluewater be sure to enter the coupon code NOON during checkout to save 10%.