Mediterranean: Through France via the Inland Waterways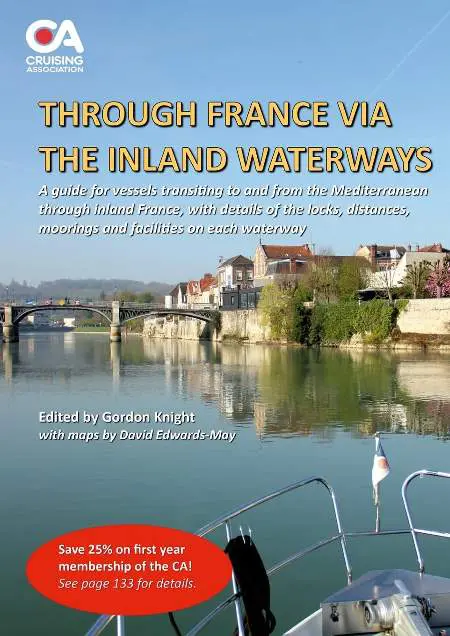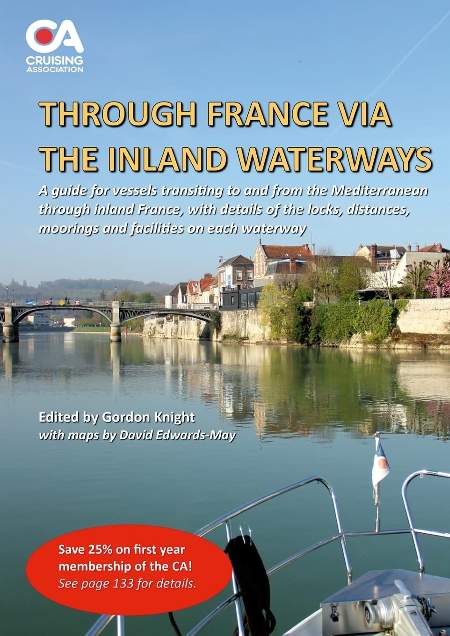 This guide, produced by the European Inland Waterways Section (EIWS) of the Cruising Association, includes details of all the main access points to the waterways from seaward as well as the preparations necessary for travelling on them.
It covers the four principal routes by which vessels can reach the Mediterranean, together with information on boat preparation; recommended equipment; licences and regulations; navigation; practical aspects of boat handling and managing locks; moorings and nearby facilities and sources of further information.
The contents are regularly updated by Cruising Association (CA) members actively cruising the French waterways.
By: Gordon Knight
Publisher: Lulu.com (6 Jan. 2022)
ISBN-13: 978-1716133862