Pacific: Landfalls of Paradise (Cruising Guide to the Pacific Islands)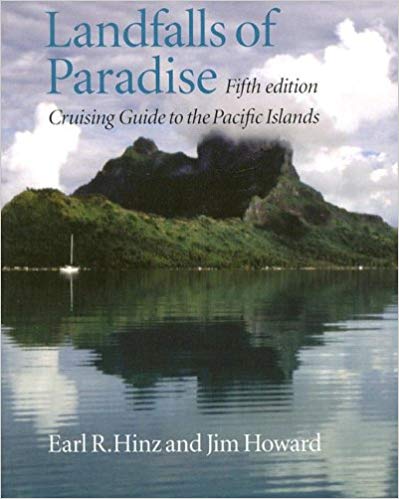 The fifth edition of this sailing standard includes updated charts and text reflecting changes in regulations and facilities for most countries and specific ports of entry. New appendices include procedures for entry to Australia, which are more exacting than most Pacific landfalls, and an extensive list of information sources: cruising guidebooks, important general tourist guides, chart suppliers, and key web sites for the countries covered by "Landfalls of Paradise".
By Earl Hinz
Publisher University of Hawai'i Press. 5th Revised edition (1 May 2006)
ISBN-13: 978-0824830373.
Related to following destinations: American Samoa, Australia, Cook Islands, Easter Island, Federated States of Micronesia, Fiji, French Polynesia, Galapagos, Guam, Hawaii, Kiribati, Marshall Islands, Nauru, New Caledonia, New Zealand, Niue, Norfolk Island, Northern Marianas, Palau (Belau), Papua New Guinea, Pitcairn Island, Samoa, Solomon Islands, Tokelau, Tonga, Tuvalu, Vanuatu, Wallis and Futuna