How to Sail Around the World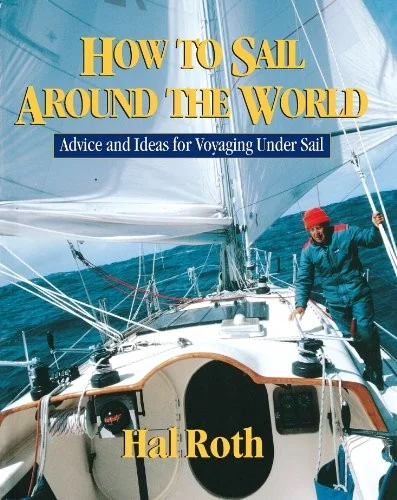 How to Sail Around the World: Advice and Ideas for Voyaging Under Sail
A compendium of mature, time-tested sea wisdom from one of the world's most respected sailing writers, How to Sail Around the World will tell the reader:
How to choose and equip a sailboat for long-distance cruising, with an emphasis on simplicity and a modest budget.
How to plan and conduct a voyage anywhere in the world.
How to master the arts of navigation, anchoring, and daily life aboard in exotic places.
How to cope with storms at sea–the most complete and authoritative treatise on this critical topic ever published.
Author: Hal Roth
Publisher: ‎International Marine/Ragged Mountain Press; 1st edition (October 20, 2003)