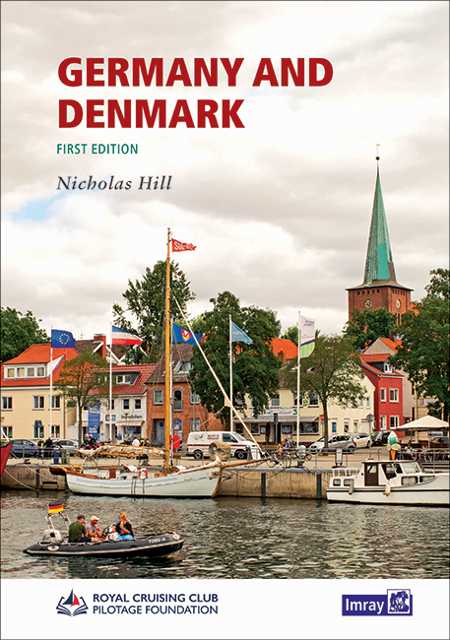 This new Royal Cruising Club Pilotage Foundation title is the successor to Brian Navin's cruising guide to the area, covering the exposed North Sea coasts and the more protected Baltic Sea coasts of both Germany and Denmark.
Coverage has been updated and expanded from specific routes to a comprehensive sequence of ports and anchorages along each area of coast, with introductory information about places of interest to visit ashore.
Author Nicholas Hill enriched the text with new photographs throughout. Plans include up to date hydrographic data for both German and Danish waters.
This cruising guide is an ideal companion for those who plan to explore the coastline of the North Sea and for anyone on a more direct passage through to the Baltic Sea proper.
The family of Brian Navin, author of the original Cruising Guide to Germany and Denmark, generously gifted the associated copyright to the RCCPF who were delighted to build on this valuable cruising guide. Production was severely hampered by Brexit and Covid-19, although author Nicholas Hill did eventually manage to complete his extensive research, having been a Baltic sailor for many years. Tragically Nicholas died before the guide was published, but through this book he will encourage sailors to explore the waters he loved so much.
Author: RCCPF/Nicholas Hill
Publisher: Imray, 1st edition, 2022
ISBN: 9781786790064