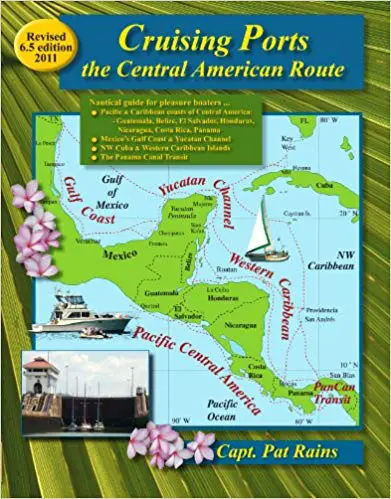 New 6.5 edition, March 2011. Nautical guidebook (272 pages) for boaters (sail & power) to all the marinas, anchorages & services along Pacific Guatemala, El Salvador, Nicaragua, Costa Rica, Panama – also Mexico's Gulf Coast, Yucatan Channel, NW Cuba, Belize, Rio Dulce, Honduras and Western Caribbean islands – plus the Panama Canal Transit.
By Pat Rains
Published by Point Loma Publishing (6.5 edition March 31, 2011)
ISBN -13: 978-0963847027
See www.MexicoBoating.com for further details.