Contents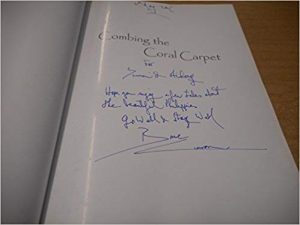 Buy Now
The author has sailed 8000 miles around the Philippines, and spent 5 years researching this cruising guide. The upgraded 2nd edition is scheduled to be published November 2021. 500-page coffee-table book size. Includes anchorages, what do see and do in the different areas, weather throughout the year, a set of sailing tales, typhoon information and protected anchorages and much more.
By Bruce Curran
Publisher: Waterline Leisure Publication (Makati City, Manila)(Nov 2003)
ISBN 10 – 9719264500
EXCLUSIVE BOOK DISCOUNTS FOR NOONSITE USERS
Imray & Adlard Coles Pilot Books can be purchased with an exclusive Noonsite discount of up to 15% by visiting our Imray store if shopping from the UK or Europe.
For North America and the rest of the world visit Bluewater Books & Charts. When ordering through Bluewater be sure to enter the coupon code NOON during checkout to save 10%.