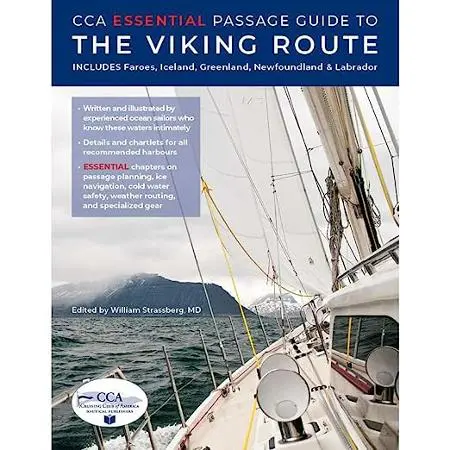 CCA Essential Passage Guide to the Viking Route: Includes Faroes, Iceland, Greenland, Newfoundland & Labrador
The Guide provides essential information to sailing the northern transatlantic route.
Created by members of the Cruising Club of America, the guide is laid out in a logical, manageable format and includes the crucial information that sailors need to know when stopping to explore the Faroe Islands, Iceland, Greenland, and Newfoundland. It was edited by Viking route passagemaker William Strassberg, MD, with assistance from a number of other Cruising Club of America members who have sailed this route.
Published by CCA Nautical Publishers
ISBN-13: ‎978-1734086379