Contents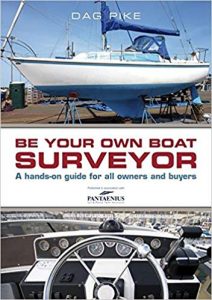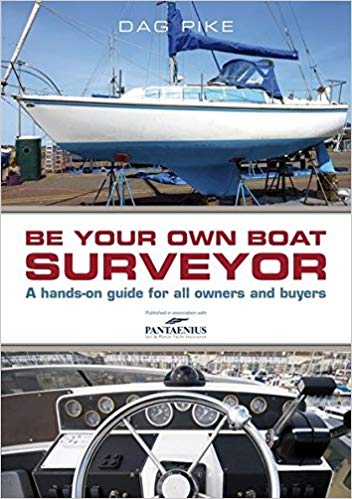 Buy Now
This book is of great use to both new and existing boat owners with an easy to follow guide on examining all important aspects of a boat, includes safety equipment and dinghies.
Boats are expensive and complicated, and it is invaluable to be able to assess their condition, whether buying a new boat or maintaining your own. It explains the techniques of examination used by professionals and allows you to get to know your boat in detail. This will help in identifying problems before they become too serious or show that it is necessary to get a second opinion.
Chapters cover each part of the boat, from the hull, deck, and mast to engines, plumbing, and electrics. With hundreds of clear, detailed photos and diagrams, hands-on advice and handy checklists, this book is a must-have for all owners, would-be owners, and anyone in charge of a vessel.
Be Your Own Boat Surveyor
A Hands-on Guide for All Owners and Buyers
By Dag Pike
Published by Adlard Coles Nautical (Sept 2014)
ISBN 9781472903679
EXCLUSIVE BOOK DISCOUNTS FOR NOONSITE USERS
Imray & Adlard Coles Pilot Books can be purchased with an exclusive Noonsite discount of up to 15% by visiting our Imray store if shopping from the UK or Europe.
For North America and the rest of the world visit Bluewater Books & Charts. When ordering through Bluewater be sure to enter the coupon code NOON during checkout to save 10%.