As Long as It's Fun: The Epic Voyages and Extraordinary Times of Lin and Larry Pardey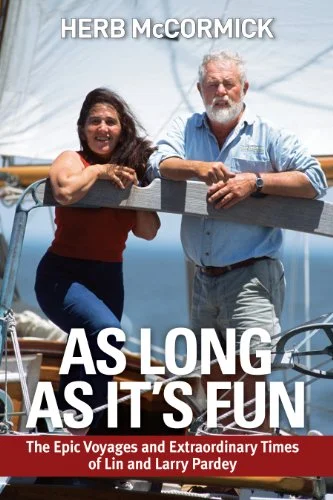 Few sailors in North America are as well known as Lin and Larry Pardey. Their cruising adventures have filled books and magazines, lecture halls, and video documentaries. With over 200,000 sailing miles, the Pardey's are now the subject of a newly released book by Herb McCormick.
Published February 11, 2014.
Read a review of this book on Scuttlebutt at this link.
Larry Pardey, who inspired a generation of cruisers to "go simple, go small, and go now", passed away in July 2020. Read a dedication to Larry here.