Sweden: Guest Harbours near Goteborg
Previous Page
Report Intro
Useful information on harbours with guest berths within 10 miles of Goteborg.
Report Content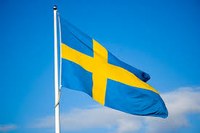 Information on harbours with guest berths:-
The Swedish west coast archipelago starts south of Gothenburg/Göteborg.
Starting in "Gothenburg South islands"
From south-:
Anchorage at Kungsö, protected from all winds but not east, good holding in sand.
New harbour at west side of Vrångö made for guest boats. All facilities can be found.
Donsö, guest harbour. All facilities.
Styrsö Tången, a few berths
Styrsö Sandvik, new harbour for guest boats, all facilities and fuel.
Styrsö Bratten, a few berths. Toilet. Fuel. A lot of waves from boats passing by…
Brännö Husvik, a few berths, hard to get.
At mainland, the only harbours that can take boats is GKSS in Långedrag. If the berth has a green sign its ok to dock.
Then you got Lilla Bommen, go in the river Göta Älv and there you got some berth in the centre of Gothenburg.
All above except Lilla Bommen can be found inside a 10-mile radius.
Bus and boat connections from here to there can be found everywhere.
From there and up to the Norwegian border you can find guest harbours at most of the bigger island. Use the application "havneguiden" very good with fly photos and a lot of info over the guest harbours and anchorages.
230 volt, drinkable water, wifi can be found in almost every harbour. New law 2015, no emptying of black water tanks. You can find pump-out facilities in some harbours.
+12 meter boat cost average 300sek a day. 1$ = 9 sek. ~ 1€ = 10sek. Sek= Swedish kronor. Going further north = more expensive.
Norweigan and Danish boats invade the coast in June and July. During these months it can be very hard to get a berth.
25 miles from Gothenburg is the island Marstrand that is a must see. Big castle on the top and incredible building from 17th century. A lot of regattas.
Report from Alfred Orrbeck
Places
Goteborg, Sweden, West Coast (Sweden)
User Comments
You must register first or be logged-in to leave a comment.
No comments for this post.