Guidance on managing garbage when cruising remote islands in the Pacific
Previous Page
Report Content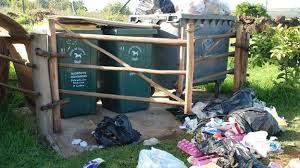 Over the last few years, we have learned a lot about how to (and how not to) manage our onboard garbage. Friends who now charter in Alaska, and used to charter in Antarctica, provided valuable guidance.
But we continue to meet people unaware of the basics, including current regulations. It's not surprising: guidance is hard to find, and generally until you start cruising the Pacific and its atolls and islands you've got used to being in easy reach of good shore-based garbage disposal facilities.
I've written an article about how to deal with on-board garbage when cruising remote islands in the Pacific and I'd be happy to share this with Noonsite.
Kate
S/Y STREETCAR
Read Kate's informative article at Garbage article final_SY Streetcar
See also Garbage Disposal at Sea and in the Eastern Caribbean
Date Last Edited
November 13, 2015 - 11:15 AM
User Comments
You must register first or be logged-in to leave a comment.
No comments for this post.