Greece, Lefkas: Report on the Marina
Previous Page
Report Intro
SV Swanie stayed in Lefkas marina for several months and sent this report of their experiences.
Report Content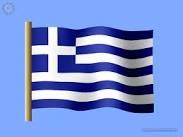 We are on a 44-foot catamaran sailing the Ionian Sea and have made the Lefkas marina our base for the past months. Lefkas is about 60 NM south of Corfu and 25+ NM north of Ithaca and Cephalonia. There is a canal that bisects Lefkas Island with a floating bridge that opens on the hour to the north and a dredged canal to the south. The marina is between the two with easy access and good shelter. This was a great choice for us for two reasons, the Lefkas marina and Paleros Yacht Services. I will cover both in this report.
Lefkas Marina. Email communication with the marina is outstanding. The email address is [email protected]. I found my emails being answered promptly, often within an hour with perfect English by the marina manager, Spiros Dallos. When I had special requests (see below), he was always accommodating. The prices are quite reasonable for such a great location. Water and electricity are programmed into an electronic fob and read by the utility pedestal on the dock. There are two well-stocked chandleries and many yacht services of all types plus a "supermarket" and laundry service on the marina grounds. Customs and immigration (port police) are close by and very friendly. And you couldn't ask for easier access to a good size Greek town with dozens of tavernas literally within 5-10 minutes from the marina.
Paleros Yacht Services ([email protected]). I had to replace my nine-year-old house batteries. I was referred to Robert Meyer, the managing director with his offices and shops on the marina grounds. Robert has been at this location for over a decade since the marina opened. He is an engineer by training and speaks perfect English and (as I am told) Greek, My house bank is very large (840 amp-hours) with the cabling runs set up for Lifeline batteries made in California and warehoused for Europe in Denmark. The warehouse does not sell direct to consumers so Paleros wired the funds and received the batteries directly. The marina made available an alongside berth because of the size and weight of the batteries and our high freeboard – this was absolutely essential. Spiros did this even though alongside berthing space was normally occupied by charter catamarans and nearly full. Everything was done perfectly in two days. Paleros was swamped with work at the beginning of the season but fit me in nevertheless. I strongly recommend them.
Michael Lutz
SV Swanie
User Comments
You must register first or be logged-in to leave a comment.