Previous Page
Banks
There are no ATMs on St Helena and one bank. The bank also opens Saturday morning 0900-1200.
The Bank of St Helena will change currency, including rand. As the St Helena pound is not exchangeable abroad, ask to be given change in pound sterling which can be used abroad, and is accepted on the island.
Credit cards (MasterCard & Visa) are accepted by some shops and businesses for the payment of goods. The Yacht Club and the Consulate Hotel accept credit cards.
Cash up to the amount of £200.00 can be withdrawn using your MasterCard/Visa from the Cash Office, Solomon & Co. PLC, Main Street. 5% commission, with a minimum charge of £6. Travellers' cheques are recommended and can be cashed at the Bank of St Helena. A commission of 1% is charged for Traveller's cheques. At Thorp's Grocery Store it is possible to get some cash back when purchasing goods by credit card.
Provisions and Laundry
There are two laundrettes, one located at Ladder Hill and the other in Jamestown.
Provisioning here can be expensive but you can buy most foods.
Some fresh vegetables are grown locally on the island including potatoes, tomatoes, cucumbers, carrots, leeks, and cabbage. The best local produce is available in the old market building – but you need to be there early! You may also find beetroot, onions, and garlic available but no salad. If there appear to be no eggs available ask at Solomons Supermarket, they can probably get some for you.
There are several supermarkets on Main Street with a reasonable selection of imported goods and good local meats. There are two bakeries.
When ordering bread (both wholemeal and white available) in advance and ask to have it double-baked as it keeps better.
Musk's and Benjamin Bakery have an outlet in the small grocery on the corner across the street from the local market.
The small fish and fresh produce market are open daily until 16:00 (13:00 on Saturdays).
All the alcohol on the island is imported from South Africa and, as a result, prices can be inflated by 300%.
Transport and Travel
Computer/Photo/Video
Medical/Health
There is a small (54 beds) modern, well-equipped General Hospital, a Dental Surgery and a Community Clinic in Jamestown. There are also six rural health clinics around the island, regularly visited by the doctors, dentist and community nurses.
There is no National Health Service and residents pay for all medical treatment. British Passport holders are eligible to pay local rates for medical and dental attention but non-UK residents pay higher rates.
Telephone the General Hospital on +290 2500 for further information or inquire at the Tourist Information office at the top of the square.
No chemist shops but over-the-counter remedies are available from the hospital pharmacy.
Accommodation
There are plenty of places to stay if you want a night ashore. The closest to the sea is the Wellington House Hotel, Main Street, Tel: 2529. The St Helena tourism website has a list of places to stay.
Activities, Attractions and Shopping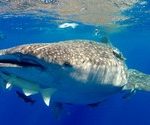 St Helena has some fantastic walks available like Jacobs Ladder (699 steps at a 45* angle), you do on your own or organised with the tourism office.
There is a swimming pool on the seafront in Jamestown.
The Longwood Golf Course is the remotest 9 hole golf course in the world!
Snorkelling the wrecks in the harbour is great, but you can organise a scuba diving trip with Anthony Thomas PADI instructor. Snorkelling with whale sharks is possible at certain times of the year (thanks to Tom Partridge for the great photo).
St Helena offers a variety of tours and excursions, for more information visit the Tourist Office on arrival or email [email protected].  A full island tour lasts about 4-5 hours and is a great way to view the entire island.
The tourism office is very helpful. Pick up there tickets (free) for Longwood House, which is only open Monday to Friday and usually only has one hour per day at 1100.
Jonathan the giant tortoise, the world's oldest living animal (aged 183 in 2016), lives in the grounds of Plantation House, the home of the governor of St Helena, where he has lived since coming to the island in 1882. Find out more about Jonathan here.
The are several goods, interesting walks.
You can also see whale sharks in a season (December, January).
Restaurants, Bars and Nightlife
There are a few places you can eat and drink in Jamestown; Cyril's by the city gates, a cafeteria on the waterfront and Ardie's above the market. Mule yard, Anne's Place (internet), Donny's bar, Mike's Munchies, Leo Planet, Consulate (internet), Standard bar, White Horse bar. There are also other mobile food stalls but only usually on cruise ship days.
None are open on Sundays, nor on most evenings.
Anne's Place is the traditional lunch stop for visiting yachts and a gathering spot for Governor's Cup racers. The ceiling is made up of flags and pendants from past visiting yachts. Add yours to the list of yachts that have visited, presently in its tenth volume. Open Monday through Saturday, occasional Sundays. This is also their house, so you can get something to eat or drink from 7:00 onward.  They also have a WiFi hotspot here.
Rosie's restaurant, about 300m down the road from the top of Jacob's ladder is a worthy place to recover after the climb of 699 steps.