Previous Page
Facts
COVID-19: Entry protocols for yachts have been affected by the pandemic. See the Biosecurity section for details.
Important pre-arrival information: The Japan Coastguard (JCG) require an Advance Notice of Arrival. See Formalities for all the details.
Japan is an island country in East Asia. It is located in the Pacific Ocean and lies off the eastern coast of the Asian continent. It stretches from the Sea of Okhotsk in the north to the East China Sea and the Philippine Sea in the south.
The total population of Japan is about 127 million, about 90% of whom live in cities. The majority of the Japanese practice Shintoism or Buddism, or a combination of the two.
Japan operates on Japan Standard Time. For specifics see General Info.
Japan has four seasons. Spring is characterized by mild conditions whilst the summers can be hot and humid. Autumn can be unpredictable with the highest chance of typhoons whilst the winters are generally crisp with clear skies and snow in places. See Weather section below for more details.
Japan has over 2,500 ports, so mooring opportunities abound. Visiting yachts typically moor in fishing ports (almost always free), at marinas (of which there about 120 that accept visitors), Umi-no-Eki marinas ("sea stations" – 50 mini-marinas run by local governments), and "Fisherinas" (small marinas operated by fishing co-ops, of which there are about 20 that can handle cruising sailboats).

Japanese marinas are priced on a par with marinas in other developed countries and are more expensive in/near the larger cities (Osaka, Nagoya, and Tokyo/Yokohama).

In general, visiting yachts rarely anchor in Japan (except in the southern islands and a few places in the Seto Inland Sea). Most protected bays are well-developed harbors, and anchoring inside official harbor limits is prohibited. Most other protected bays are occupied by aquaculture operations.
A major cruising attraction is the Inland Sea (Seto Naikai), which is a large body of water, connected by three passes to the surrounding ocean, and which allows yacht access into the very heart of the country. The place abounds with pretty anchorages or small fishing harbors, but there are also many marinas as well as yacht clubs, which usually offer hospitality to visitors. Those in the smaller places have only basic facilities, while in the larger towns clubs are on a par with the best yacht clubs in Europe or America.
For more details on yachting services see Yachting Essentials.
The Kuroshio, or Black Current, flows from south to north and is a very reasonable way for yachts in Asia to take the North Passage to the US West coast. It is easier to cruise the Japanese Islands moving in this direction.
Security
Overall Crime and Safety
Japan is recognized as one of the world's safest countries, so crime levels throughout Japan are low and it is generally safe to use public transport and walk about freely at night. However, reports of inappropriate touching of female passengers on commuter trains are fairly common. The police advise that you shout at the perpetrator to attract attention and ask a fellow passenger to call the training staff.
Specific areas of concern:
Maritime: Pumice from an undersea volcano that erupted August 2021 is creating severe problems for ports and boats in the Ryukyu Islands, south of Japan. See News story for details. A useful simulation of the pumice flow showing its movements to date and predicted movements through November and into December 2021 can be found at this link.
Road Safety: Cars drive on the left in Japan and drivers are generally well mannered. However, a common danger on Japanese roads is drivers speeding over intersections, even well after the traffic light has turned red.
Emergency Numbers:
See General Info for more details.
Weather
Related Businesses
Konpira Consulting

Address: 3-11-48-902 Sakurazaka, Chuo-ku, Fukuoka, Japan, 810-0024

Konpira Consulting was established in 2018 to help foreign cruisers make the most of their Japan cruising experience. Kirk Patterson, Konpira Consulting's Chief Sailing Officer,... Read More
Courtesy Flag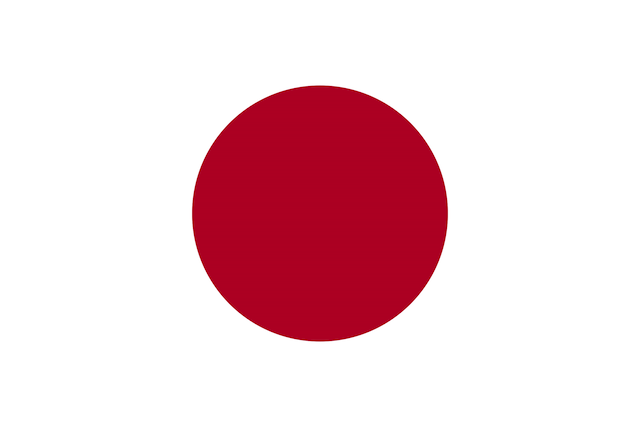 YachtFlags.com offers a discount to Noonsite members.
YachtFlags.com provides high quality courtesy flags that are manufactured in durable Knitted Polyester fabric. Knitted so that the fabric itself does not deteriorate in the constant movement that marine flags are usually exposed to, and polyester so that the flag does not weaken in the strong UV-light usually found in the main sailing areas of the world.
Use the coupon code NOONSITE_5A2B when checking out to get 10% off today.
Buy Now On YachtFlags.com
Places