Previous Page
General Info
This town is famous for its vineyards. It sits on a peninsula connected to the mainland by a narrow causeway. It is an attractive town of narrow, medieval streets.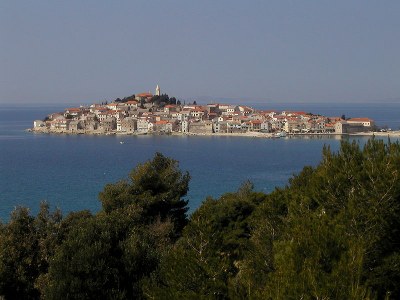 Position 43°35.00′N, 15°55.00′E. (Premosten)
Position 43°34′02″N, 15°50′06″E. (Kremik Marina)
Clearance
Clearance is available at Kremik marina during the summer.
Last updated February 2014.
Docking
There is a quay on the southern side of the old town where visiting yachts have the option of mooring on the short town quay, where there are laid moorings with water and electricity, or picking up one of the dozen or so mooring buoys laid along the beach on the E side of the bay. The shelter is good in most conditions except strong SW winds, when it becomes very poor to untenable.
There is also a good anchorage in the bay, although again this is open to the south. A more sheltered berth may be found in the inlet to the east.
In settled weather, the bay just north of the town isthmus is a good anchorage.
About 2nm south of Primosten, is the very sheltered Kremik marina.
Last updated July 2015.
Kremik Marina
Related Businesses
Kremik Marina

Address: Primosten, Splitska 22-24, Northern Mainland, Croatia, 22202

This is a summer port of entry and sailing permits can be issued at the marina where police and Customs are in attendance.Open all year.... Read More
Places
Croatia, Northern Mainland (N of Trogir & Split), Primosten