Previous Page
General Info
The port is located 2.4 kms (1.5 miles) up the River Yser, roughly midway between Dunkirk and Oostende. It is a fishing port, an industrial centre and also a beach resort.
Position: 51° 09'28″N, 002° 42'54″E (harbor entrance)
Clearance
Harbour Master: 
Tel.   +32 58 23 30 00
VHF Channel 09, 16.
Docking
Although the entrance is fairly narrow, is it accessible in all weathers.
There are now three yacht basins, Ljzervaarders, Vlotkom and Novus Portus.
The modern marinas here offer all facilities and the port also gives access to the Belgian Inland Waterway network for those boats prepared to de-mast.
Marinas: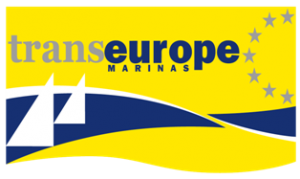 VVW-Nieuwpoort Euro-Jachthaven
Watersportlaan 11, B-8620 Nieuwpoort, Belgium
All tide access – 1000 moorings – all berths with finger piers, water and electricity. Clubhouse with bar and restaurant. Shower and toilet block, laundry services. Free WiFi. Chandlery and supermarket. Recreation area and cycle hire. Floating fuel station for gasoil and Euro super. Pump-out system for used and bilge water and chemical toilets.
Koninlijke Yacht Club Nieuwpoot (K.Y.C.N)
WSKLuM vzw (Belgian Air Force Yacht Club)
Last updated: April 2016
Yacht Clubs
Related Businesses
Koninlijke Yacht Club Nieuwpoot (K.Y.C.N)

Address: Krommehoek 2, B-8620 Nieuwpoort, Belgium,

Krommehoek 2 , B-8620 Nieuwpoort, Belgium

Tel:  +32 58 234 413

Fax:  +32 58 240 359

,VHF Channel 23

http://www.kycn.be

Located on the Krommehoek Peninsula.  12 ton travelift, visitors... Read More

VVW-Nieuwpoort Euro-Jachthaven

Address: Watersportlaan 11, B-8620 Nieuwpoort, Belgium,

All tide access - 1000 moorings - all berths with finger piers, water & electricity. Clubhouse with bar and restaurant. Shower and toilet block, laundry... Read More