Greece: Uncertainty Continues over the New Cruising Tax (TEPAI)
Previous Page
News Intro
(May 7, 2019) – Following numerous delays, the start date for payment of the TEPAI is scheduled for 9 May 2019. With just 2 days to go, the Cruising Association (CA) have now received confirmation that the tax will indeed start on the 9th, however, the online payment system is still not fully functioning. Find out the CA's advice for cruisers in this update.
News Item Content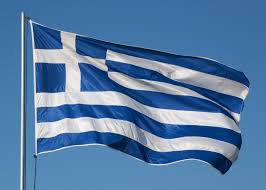 Updated by Sue Richards — May 7, 2019
Contributors: Cruising Association – Chris Robb
On 29 March 2019, it was formally announced by the Greek Government that payment of this new tax would be delayed until 2 May. A little later that date was pushed to 9 May to allow the Government time to implement the new tax and establish an online payment system.
Latest Information from Greece:
Just two days away from the May 9th deadline and the CA have received an update from the AADE.
Chris Robb reports; "The AADE has told us that the tax will be going ahead as planned on 9th May and the online system is now live. When asked where this system was, I got no answer – on pressing – I was told there would be an announcement today. I hope to get an email later today with all the information."
The CA's Advice:
"We recommend that owners do not register and pay yet, but rather leave it a few weeks as they will not be fined for late payment."
Important concessions published by the Greek Government at the end of March:
1. Yachts hauled out of the water are automatically deemed "Out of Use" – in their description, "Not in Greek Waters". There is no need to file you ship's papers when hauled out. This will remove a significant issue.
Note 1: Yachts "Out of Use" but still in the water, are required to file their ship's papers with Customs (Transit Log) or Port Police (DEKPA).
Note 2: The corrections to the FAQs which led to the knowledge that 'hauled out' is 'Out of Use' have not yet been published. This is leading to massive confusion as marinas and port police are saying you have to hand in papers.
2. Initially, you may back pay tax if you "willingly" go and pay it, if you are found to be unpaid – and will, therefore, avoid a fine.
Further Information:
Related News:
Greece: Find out how to register and pay the new tax (May 10, 2019)
Greece: New Cruising Tax – 19 days and counting (April 17, 2019)
Greece: TEPAI (New Cruising Tax) Official Information (March 29, 2019)
Breaking News: Greek Cruising Tax update – no payments until April 2019 (November 24, 2018)
Noonsite has not independently verified this information.
Services, Goods and Amenities
Update History
May 3, 2019: News item first published with 6 days to go. At this point the CA had not had any answers from the AADE about how to pay this tax and if indeed it was still going ahead.
May 7, 2019: Chris Robb finally contacted by AADE and passed on details to Noonsite. When information of online payment system is provided by AADE, Noonsite will publish details.
User Comments
You must register first or be logged-in to leave a comment.