Greece: Find Out How to Register and Pay the New Cruising Tax (TEPAI)
Previous Page
News Intro
(Updated May 17, 2019 – originally posted May 10, 2019) – Boat owners can now register and pay online for the new cruising tax (TEPAI) introduced by the Greek Government on 09 May, 2019. There are still however a few issues the Greeks need to overcome before the system functions properly. Find out all the details here.
News Item Content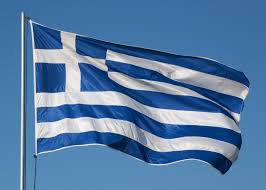 Update – May 17, 2019
With just one day to go until the grace period for boats in Greek waters expires, members of the CA have reported problems in Rhodes when attempting to file their ships papers to put their boat "out of use" and therefore exempt from the TEPAI.
Greek cruising tax – filing boat papers with the authorities to get "out of use" status.
Heads up for anyone whose boat is in the water but wants to file for "out of use" – the Port Police here in Rhodes have taken the position that the official grace period until May 18th only applies to PAYING the tax, not to filing your papers for an exemption if you are not using your boat.
Despite the fact we have an official statement from the boatyard where we are moored that the boat has been immobile in the water for 18 months (we're doing a refit), when we tried to file our papers today the port police insisted we pay the tax for this month by tomorrow or face penalties of EUR1000 or more. This was confirmed by two separate agencies here with respect to other immobile boats trying to file their papers this week.
Hopefully, it's only the Rhodes PP who are taking this position but thought it might be of use to let others know what the situation is here…
Our thanks to the CA for sharing this feedback with Noonsite.
Update – May 14, 2019
There has been a number of teething problems with the online payment and registration system for TEPAI.
As of May 14, payments were still not being processed and registration confirmation functioning properly online. The grace period for boats in Greek waters extends until May 18.
The CA recommended that owners with boats not yet in Greek waters, wait until at least May 21 to register and pay, by which time the system may have been sorted out.
Further updates when we have them.
Be aware that not all ports (in particular the smaller clearance ports) know about this new tax, and some ports are not following the rules as outlined in the FAQs (see below).
See the Cruising Association's (CA) Press Release published on May 14, 2019.
News – May 10, 2019
Reports are now coming in that the new cruising tax is indeed live, and the online system to register and pay is working (albeit a little complicated).
Chris Robb of the Cruising Association (CA) has provided a step-by-step guide to help Skippers through the online registration and payment process.
Greek TEPAI Registration and Payment Instructions-Chris Robb
The two official documents produced by the Greek Independent Authority for Public Revenue (IAPR) are also very helpful and both have been updated. The User Manual takes you through how to register and pay online, and the FAQ's cover everything you need to know about the new tax, and also include a number of examples re. different size boats, different circumstances and if/how much/when – you need to pay.
TEPAI User Manual (in English)
Payment can be made prior to arriving in Greece, or at the latest on arrival. It is recommended not to make your first registration and payment by mobile phone.
Related News
Greece: Uncertainty Continues over the New Cruising Tax (TEPAI) (May 7, 2019)
Greece: New Cruising Tax – 19 days and counting (April 17, 2019)
Greece: TEPAI (New Cruising Tax) Official Information (March 29, 2019)
Breaking News: Greek Cruising Tax update – no payments until April 2019 (November 24, 2018)
Related Content
Noonsite has not independently verified this information.
Services, Goods and Amenities
Update History
14 May, 2019: Recommendation from the CA to delay payments for a week, until 21 May, due to server and bank problems in Greece.
12 May, 2019: Comment posted on behalf of Chris Robb who sent a warning.
11 May, 2019: User Manual added as now updated as well as the FAQs.
User Comments
You must register first or be logged-in to leave a comment.