Cruisers Network Online: Caribbean, Mediterranean, Africa, South Pacific
Previous Page
News Intro
This group has really grown over the past several years, and many well-respected professionals in the boating industry are members. The group has proven very useful in locating overdue boats, missing dinghies, and passing along critical information to cruisers who do not have Internet access but do have access to E-mail.
Last Update - February 07, 2014
News Item Content
Originating in 2006 and called the "Venezuelan Cruisers Group", it started as a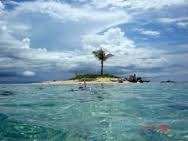 means for cruisers in and around Venezuela to stay in touch and share information.
During the past years as many cruisers headed to distant ports, it has expanded to include cruisers throughout the entire SW Caribbean, Pacific from Ecuador to Alaska, the ABCs, Colombia, Panama, the Med, Africa, and South Pacific.
There are now over 1370 members, including circumnavigators, who regularly exchange information regarding their cruising experiences, immigration matters, safety and security issues, fuel prices, and other matters of mutual interest.
Also of interest in the "Files" section are many Cruiser written Information Guides to various South and Central American countries and European waters.
Glenn Tuttle, founder and moderator of Cruisers Network Online, explains the benefits;
"This forum compliments other valuable nautical resources like Noonsite, the SSCA forums, the Salty Southeast Cruisers Net, etc.  Those resources are Internet-based, requiring high-speed Internet access, and great when available.  The CNO is e-mail based, meaning cruisers using slow HF radio like Winlink,  Sailmail, Satellite and cellular phones, may actively participate in the forum without having true Internet access.  Also, time-sensitive and current information is always available.  With few exceptions, questions posted are responded to within a day.
There are two formats for receiving the CNO.  One is to receive individual e-mails, contemporaneous with the message being posted.  This is great for those cruisers who want or need instant feedback and also have faster e-mail access.  The other format is to receive a "daily digest" once a day containing all the postings that previous day.  This is what most cursers elect so not to overburden their e-mail system.  Regardless of their choice of delivery, the protocol of the group is to clip or "trim" all messages so those cruisers that use low bandwidth connections, have their communications limitations respected.
Another great asset of the CNO, when Internet access is available, is the "Files Section".  This section is where cruisers have posted many cruising guides and other nautical information relating to various countries throughout the world.
The format is, of course, free, but is a "closed group", meaning that a person must be approved before becoming a member.  This keeps out spammers and irresponsible folks who like to cause trouble.  The group is "self-moderating", meaning messages are not approved before posting, but there are several rules that must be followed.  Since most members use onboard slow HF radio, satellite, or cellular connections for their e-mail access, we ask that all posts be "trimmed" to reduce unnecessary duplicate content.  This often happens when one hits the reply button.  Of course,  attachments or photos are not allowed.  Also, please no political or religious non-cruising related topics.
As often is the case, something good comes out of something bad.  We feel the CNO is a case in point.  We sorely miss beautiful Venezuela, but with the help of this group, we are staying in touch with many of the wonderful Venezuelan cruisers, as well as meeting new cruising friends throughout the world."
Those with Internet access interested in joining the CNO may go to:
http://groups.yahoo.com/group/Cruisers_Network_Online/
Those with only e-mail access may join by sending an e-mail to:
Go to http://www.noonsite.com/General/CruisingInformation for other Cruising Networks worldwide.
User Comments
You must register first or be logged-in to leave a comment.
No comments for this post.