Marina Muros (Muport, s.l)
Previous Page
Business Address
Puerto de Muros, s/n, Muros, La Coruna, North West Spain, Spain15250,
Business Profile
Business Info
Marineria: 608 174 395
Call on channel 09 when approaching for berth allocation and assistance with mooring. Discount for CA members. Can accommodate boats up to 20m. Fuel berth (east side of harbour), WiFi, showers/bathrooms, laundry, water and electricity, security. Rubbish recycling. Speak English, French & Spanish.
Boatyard with 100-ton travelift and some hard standing (possibilities to over-winter here).
Part of the TransEurope Family.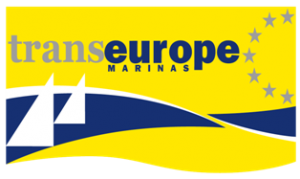 Hours of Operation
Monday to Friday
10:00 AM
02:30 PM
Monday to Friday
03:30 PM
07:00 PM
Places
North West Spain, Ria de Muros, Spain
Services, Goods and Amenities
Amenities, Boatyards, Docking, Electrics and Electronics, Laundry, Marinas, Marine Services, Repairs and Equipment, Restrooms, Security, Showers, Travelift, Water, WiFi
Update History
07/16/2019 Update the TransEurope Marina – Michael/DataTeam.
User Comments
You must register first or be logged-in to leave a comment.
No comments for this post.